Bossar Packaging will be at Interpack
2022-12-13
The manufacturer of packaging machinery Bossar Packaging will be present at the next edition of Interpack with a series of solutions of different types. Starting with the horizontal packing machine 'B 1400', which works in duplex configuration and will be prepared to dose solids. With PLC and Siemens display, it will be equipped with a servo vis-endless dispenser and can operate at speeds of up to 160 packs / min.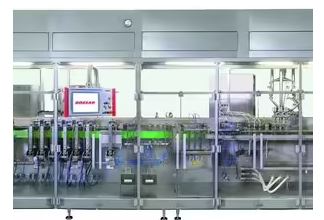 This equipment will be connected to an intermittent capping machine model 'IMS', fully controlled by servos, equipped with a rotary case feeder that can reach a speed of 60 cases / min. in single mode, and 120 in duplex. The 'BMS 3.3' model will also be present, a triple machine that will form, fill and seal stand-up bags with a valve insert in the upper part of the envelope and that reaches a production of 195 units / min.
Configured to pack liquids using three magnetic flow meters, it will be equipped with PLC and Rockwell display, upper and lower edge rounder, triple scissor and full laminar flow. The 'BCS-PMP' model is a servo-controlled carousel machine for filling and sealing preformed envelopes. It is equipped with a carousel-type envelope loader and a pincer system patented by Boss that allows a format change to be made quickly and conveniently by varying the position of the pincers automatically with a single servo motor and through the Siemens display.
This packaging machine can reach a speed of 60 envelopes / min, and during the fair it will work with two different formats. Finally, the 'BVH' model is a totally new concept of packaging machine for flexible material, a technological innovation to produce envelopes with or without valve and fill them with granulated, powdered or liquid products.