Worldwide Directory
Suppliers and Manufacturers in the Field of Packaging
Worldwide Directory of Suppliers and Manufacturers in the Field of Packaging, Packaging Automation and Packaging Machinery.
Want to get your company listed?
Contact: info@nichollfoodpackaging.co.uk
Sollas Holland BV
Family-owned Dutch company with world recognition in the field of overwrapping and banding machinery.
Marchesini Group S.p.A.
A team of salespeople with a solid technical background, experts in the most different packaging requirements, supported by Product Managers who are highly skilled in their sectors, who interpret with flexibility and promptly varied market requests. Analysing customer requirements, they evaluate the difficulties involved and the feasibility, and on the basis of a vast range of possibilities, develop a project able to fully meet the most diverse packaging requirements. This makes each supply the result of careful customization.
MULTIVAC Group
MULTIVAC is a leading manufacturer worldwide of integrated packaging solutions. In addition to manufacturing packaging machines, our focus is also on solutions for processing and slicing, labelling and marking, as well as quality inspection and product handling.
ADCO Manufacturing
ADCO Manufacturing is a leading U.S. producer of end-of-line packaging machinery and systems and has been a respected name in the industry for nearly 60-years. Here at ADCO we strive for excellence.
WestRock Company
WestRock is the 2nd largest American packaging company. It is one of the world's largest paper and packaging companies with US$15 billion in annual revenue and 42,000 employees in 30 countries. The company is headquartered in Sandy Springs, Georgia, consolidating offices from Norcross, Georgia and Richmond, Virginia.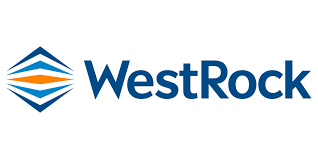 Tecnicam S.r.l.
CAMPAK/Tecnicam Inc. (Part of the CAM Packaging Group), was established in 1994. Providing sales, service and parts to the markets in U.S., Canada and Puerto Rico, allows us to meet the packaging requirements for our customers, efficiently and effectively.
Kliklok–Woodman LLC
Kliklok-Woodman is a manufacturer of cartoning and vertical-form-fill-seal (VFFS) packaging machinery to the snack food, bakery, frozen and prepared food, confectionary, contract packaging and non-food industries.

ÉLITER Packaging Machinery
Manufacturer and global supplier of Cartoner, Wrap-Around Sleever and Film Overwrapper. Packaging machinery for cartoning, overwrapping and carton sleeving.
Jacob White Packaging Ltd
Founded in 1911, we are justifiably proud of our reputation throughout the world as one of the most versatile manufacturers of cartoning equipment.
Marden Edwards Ltd
Marden Edwards, established for over 50 years, is a world leader in the design, manufacture and assembly of overwrapping and shrinkwrapping systems.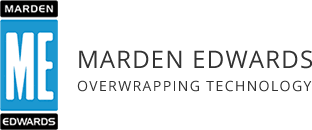 SERPA Packaging Solutions
Serpa designs and manufactures cartoners, sleevers, case & tray packers, robotic palletizers, and auxiliary packaging equipment for the pharmaceutical, medical device, nutraceutical, food, beverage, personal care, cosmetic, household, and industrial markets.
Romaco Group
Romaco is a leading international supplier of machinery and integrated system solutions for the development, production and packaging of pharmaceuticals, nutraceuticals, food, cosmetic and chemical products. All from a single source.

ROVEMA GmbH
Rovema North America supplies packaging machines for filling, bagging, cartoning, tray and case packing to producers of consumer packaged goods.

Kelston Actuation Ltd
Kelston Actuation designs and manufactures screw jacks, linear actuators and electromechanical lifting solutions for businesses of all sizes and industries, operating all over the world.