Primary Factors about Choosing Packaging Machine for Food Industry
2023-08-13
Automation and production in the food industry are considered to be one of the most complicated engineering tasks, given their significant requirements regarding the level of hygiene and sanitation. The challenge to meet a high standard may be rising up the cost of designing and installing a corresponding processing and packaging machine, whether it is for primary, secondary, or tertiary packaging automation. For either procurement professionals at the end-user or technicians and engineers at the manufacturer of packaging machines, it is recommended that they are familiar, with the most expertise as possible, the standards and requirements involved to get their project done most close to the expectation. In this article, we'd cover the basic and primary factors you should bear in mind when purchasing or designing packaging machinery for the food industry.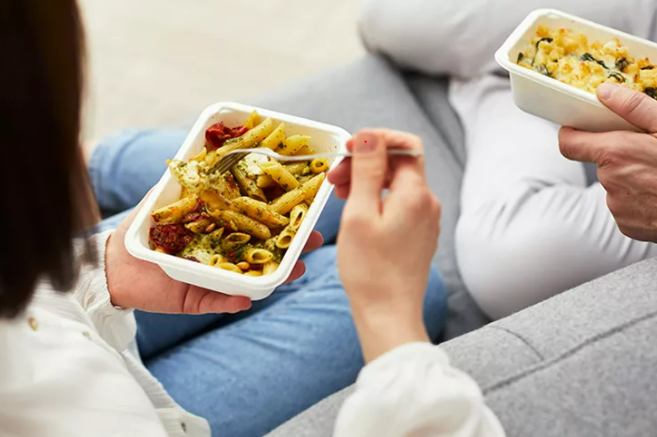 Make Sure that All Materials for the Structure Meet the Sanitation Requirements
Materials used for building the machine are pivotal to factory know that they are related to how technicians and operators may render cleanliness and sterilization. For example, a total SUS 304 built packaging machine, a cartoner or a sleever let it be, is free from rust and fits the requirement of wash-down, or say, just by washing the machine with a high-pressure water jet.
Materials are also overarching in sections where the machine gets intimate and direct contact with the product. In that sense, they must be corrosion-resistant, non-toxic, and smoothly proceeded and debarred.
Structure with Maximum Level of Accessibility
Cleaning and disinfection are frequently carried out tasks at food processing plants, a fact that makes the accessibility be of utmost importance now that the more time it takes for cleaning, the longer the production is paused. For example, a conveyor should of wash-down property and can be easily removed for out-of-place cleaning. That is the same for the machine itself, there should not be any blind spot or dead end where the operator can not reach it with ease, and as a result of it dust and stains may accumulate over time.
Higher Standard Regarding Electrical Parts
We have mentioned the term "wash down" several times in the previous chapters. Designing a machine that is problem-free when being splashed with a water jet can put forward challenges for electrical parts and components. A common solution is to set a separate electrical cabinet, prepare the cables with waterproof properties, and have all joints and wire interfaces processed to meet standards such as IP65 or IP67.
What is IP65 and IP67?
IP Ratings, or Ingress Protection Ratings, are terms to classify the effectiveness of electrical parts, and components in a cabinet for closure in terms of resistance to water, dust, dirt and oil.
Electrical enclosure rated at IP65 offers waterproof properties by water jets from all directions. Equipment rated IP65 is suitable for most of the context, however, is still vulnerable to extreme situations such as flooding.
Meanwhile, an IP67-rated enclosure is of higher protection against liquid ingress than IP65. IP67-rated one will be totally safe with high-pressure water jets, and safe from submersion of water at depths of around 1 meter, but temporarily only.
Get Your Packaging Machines and Systems Installed at the most Restricted Zone
Relative regulations require a certain and limited level of bacteria and microorganisms left in the package. And processes when the product is loaded into an extra level of packaging are vulnerable to contaminants from the exterior context, especially when it comes to the secondary and tertiary packaging. In that sense, it is of the utmost importance to keep your packaging equipment and machines in an area or zone of the highest standard possible of hygiene and restriction to keep any physical, chemical, and biological factors from the exterior context at a limited level.
Check with Your Supplier for Site and Production Line Design
Though you are the one that owns the site where the packaging and production line is going to be installed, consulting your supplier in the first place and sending them a site layout for advice is still critical and the foundational step of your project. Engineers and technicians at the packaging machinery manufacturer usually get more experience and expertise now that they may have tackled bunches of projects for various industries and cases of sites.
Achieving the Highest Standard with your Production Line from the very Outset
In conclusion, to reach an expected level of safety and hygiene it is indispensable that take all factors into account including designing ideas, applicable regulations and standards like ISO, FDA, HACCP, etc., specific requirements, and so forth.
About the Author
Zixin Yuan – Digital Marketing Coordinator at ÉLITER Packaging Machinery.
ÉLITER Packaging Machinery, a HUANENG Company, manufacturer of cartoning machines, overwrapping machines and wrap-around sleever. ÉLITER is a family business in the packaging machinery industry for three generations and is now taking its transformation investing more into R+D+I.