lnterpack 2023, an edition that promises
2023-02-16
2023 has finally arrived and with it the illusion for the largest and most international sectoral meeting of the Processing & Packaging industry. These are the plans of the exhibitors:

They will show us how to become protagonists of the change towards sustainability, process and packaging technologies to improve the quality of life or efficient production processes that save resources. Around 2,700 key and new players from all over the world are taking advantage of Interpack, from 4 to 10 May, as a showcase for their novelties, and thus celebrate the long-awaited reunion of the global packaging sector.
"Interpack is back and Syntegon could not miss. At our stand, visitors will be able to learn about process and packaging technologies to improve the quality of life," welcomes Michael Grosse, Chairman of the board of directors of Syntegon Technology. "On almost 2000 square meters we present the intelligent and sustainable solutions of the future: automated, digital and efficient." The company is located in Hall 6 of Interpack.
There is also a lot of excitement in Multivac. The company presents its technologies simultaneously at several points of the fair, among others, in Hall 5. "We are delighted that the sector is coming back together after the COVID pause. As a major international leading trade fair, Interpack is an important platform for the presentation of trends and novelties. The Multivac group presents its extensive product catalogue in a total of four exhibition spaces, which include products for food, medicine and pharmacy. The priority is innovative and sustainable processing and packaging solutions, as well as digital services that help to design efficient and resource-saving production processes," says Christian Traumann, CEO and spokesperson of the board of directors of Multivac, and vice president of the Interpack fair.
Processing and packaging technology for sweets
At Aasted ApS, in Hall 1, the chocolate, pastry and sweets sector is the protagonist. "We are going to present new and extraordinary solutions for wrapping and molding, so visitors will be the first to see them," says its CEO, Piet H. Tæstensen, about the novelties. "We are delighted to participate in the fair again after six long years. We have been improving our equipment and making it more sustainable. We will exhibit some products that save energy, a complete line for pastries and our complete catalog of tempering machines. In addition, our after-sales and service team will be there and will offer the best customized plans to companies to avoid downtime."
Ralf Schäffer, member of the board of management of Sollich, looks at the fair with a lot of optimism: "Interpack is finally back! The entire team of Sollich and Chocotech is delighted to participate in the interpack 2023. In recent times, there has been a growing desire to meet customers in person and to be able to talk while having the products displayed "at hand". The Interpack fair will set new trends in the sector over the coming years, especially in terms of digitalization and sustainability." The company offers versatile manufacturing processes for sweets of all kinds; it can be visited in Hall 3 of the fair.
Innovations in sustainable materials
We appreciate a lot of movement in the market of auxiliary means, materials and tools for packaging. Countless novelties await the visitors, among others, those of Metsä Board in hall 8a. The company has specialized in the development of lightweight cardboard and recyclable barrier cardboard. "With our products and services we can reduce the carbon footprint of packaging throughout the value chain, from an optimal selection of materials, through packaging design and up to 3D simulation, in addition to improving recyclability and efficiency in production. We have a clear roadmap to achieve 100% fossil-free products and production processes by the end of 2030," says Marjo Halonen, VP Communications of the company, about its fundamental objectives.
Schütz packaging systems are used millions of times every day all over the world. In Hall 10 of the interpack, among other innovative products, the company presents the Green Layer series, with which customers can minimize their CO2 footprint. "For Schütz, for our global team and for our customers with international operations, interpack is the largest and most important communication and information platform in the world. With a global multimedia concept, digital animations and, of course, in face-to-face conversations with our international team, we will present on our stand new products that are ideal for the circular economy and for optimizing our customers' supply chain, both economically and ecologically," says Roland Straßburger, CEO of the company and vice president of interpack.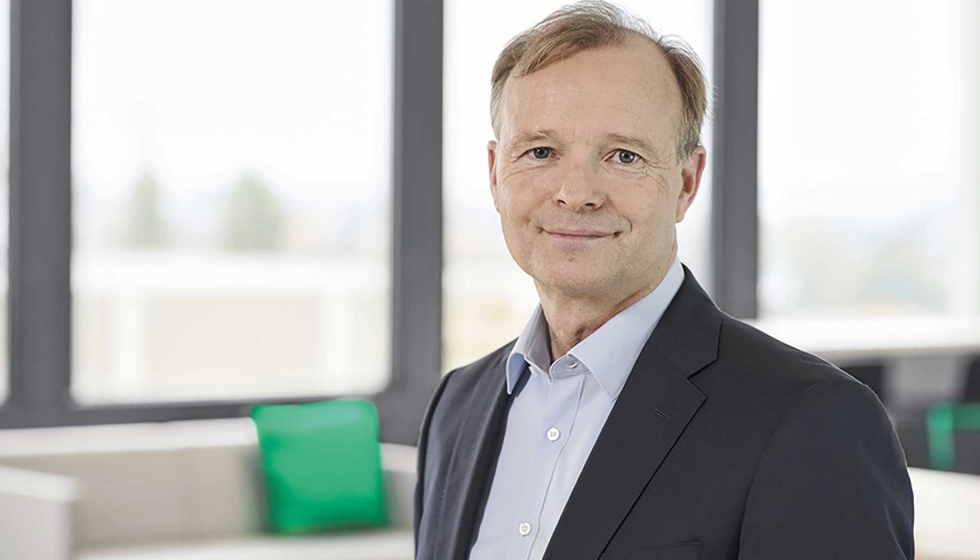 Also in Hall 10 is located ProAmpac Flexibles. Here we will find creative solutions in the field of flexible packaging. "At ProAmpac we are excited to return to interpack, as it is a fair that allows us to meet very different brands from all over the world. We are looking forward to discussing ProAmpac's approach to sustainable packaging solutions and how we can collaborate with customers to achieve even more innovative flexible packaging solutions," says Ali McNulty, market manager Europe.
At Starlinger, in Hall 8a, we find machines for creating woven plastic bags and facilities for plastic recycling, extrusion and PET refinement. "At Interpack 2023, we presented our bag-making facility for the first time, as well as the most current product developments in the field of woven bags. We focus on the circular economy, resource saving in production and energy efficiency," says Angelika Huemer, managing partner Starlinger & Co, about her presence at the fair.
Inform, decorate, and personalize
Visitors will be able to learn about how product identification can be carried out safely, efficiently and intelligently, for example at the Bluhm Systeme stand, in hall 8b. Here and in hall 8a everything revolves around packaging as an information support. "The world of identification is concentrated this year in one and a half pavilions of the 18 that make up interpack. We are looking forward to talking to our customers about our impressive booth design and many new products. 300 m2 offers us enough space to be able to palpably show the most outstanding novelties," says Andreas Koch, Sales Director of Bluhm Systeme.
"We are delighted that, with Interpack, the largest leading trade fair in the packaging sector can be held again this year, and at our doorstep," says Matthias Rauen, Sales Director of Langguth GmbH, which is also located in hall 8b. "With our labeling machines we want to respond to the current demands of the productive world: to have more efficient machines, higher degrees of automation and the requirements for service in production facilities, such as OEE data recording or predictive maintenance."
Sustainable technologies
Optima packaging group supports companies all over the world with its flexible filling and packaging machines for the pharmaceutical, consumer goods, hygiene paper and medical products markets. At Interpack, they have focused on sustainable solutions. Executive Director Stefan König looks at the fair with optimism: "Interpack is the best opportunity in the world to catch up on the latest technological developments, quickly and in a short space of time. Our visitors will have the opportunity to enjoy an exciting exhibition and get to know our technological competencies live. In addition, we will present tailored service solutions and show how we make our customers become protagonists of the change towards sustainability."
Also in Hall 16 is Romaco Holding, for whom the issue of sustainability also plays a decisive role in this year's edition of the fair: "We will take advantage of interpack to present our sustainable and innovative machinery designs. With them, our customers can not only minimize their CO2 emissions, but also their production costs. We complement these concepts with our laboratories for pellets, tablets, tablet coatings, filling technologies and advice on more sustainable packaging," says its CEO, Jörg Pieper.
In total, around 2,700 exhibitors present the packaging and processing technology of the future at interpack. Countless specials, such as the program of presentations in spotlight talks & trends and trending topics of the sector complete the offer for the visitors.