ELITER's Sleeving Machine Featured in Regional Market
2022-11-28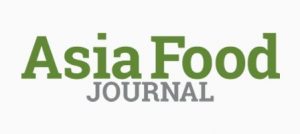 ELITER Packaging Machinery – a HUANENG Company, a family business for three generations in the packaging machines and packaging automation industry, has announced their "next-generation" sleeving machine ESTRENA Wrap-Around Sleever to the market. The announcement was featured in Asia Food Journal.
A Remarkable Step by ELITER Packaging Machinery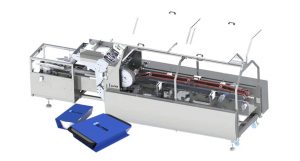 ELITER Packaging Machinery's business started with cartoning machines and overwrapping machines. With the third generation taking over the business, the company continues to be a source of totally integrated sales, service, engineering, manufacturing, and parts. "We should continue and reinforce our company's concentration of resources on the development of new, best-in-class machines for various industries", addresses Zhiwei Bao, the current owner of the family business.
"We keep the pace of the fast-growing prepared meals market both in the local market of China and countries worldwide and strive to provide responsive packaging automation solutions to either contracting food manufacturers, brand owners, and food processing facilities.", added Bao. The invention of ESTRENA Wrap-Around Sleever has totally considered the special requirements in the mentioned facilities where hygiene, quality and efficiency are of utmost importance, apart from which, as well as the low maintenance and easy-accessibility of packaging machines installed.
The development of ESTRENA Wrap-Around Sleever was supported by SIEMENS AG CHINA. The machine is totally servo-driven joined by SINAMICS V90 servo system and offers the option as well as wash-down to IP65, which is a great challenge and none of the packaging machine manufacturers in China has ever tried out.
"This is a remarkable step in our history that stands for our pace to catch those well-known and world's leading packaging machine manufacturers in the United States and Europe. After all, ever since the outset of this project we have decided to launch our sleever as the counterpart to those made by the world's leading manufacturers such as T.Freemantle, DM Pack, Schuy, etc."
ELITER Packaging Machinery's Plan of  "Next-Generation" Models
Apart from the already launched sleever, ELITER Packaging Machinery has among its plan of "Next-Generation" also new models such as cartoners and horizontal end-load case packers. The company looks to reveal relative information around the early months of 2023. "In the coming year 2023, we expect to launch another model of our "Next-Generation" Plan – the Crescendo Cartoner, a model that breaks through the gap between the traditional continuous cartoning machine and low-speed intermittent cartoners and strikes a perfect balance between two of them in terms of performance and cost.", commented Zhiwei Bao.
About ELITER Packaging Machinery
ELITER Packaging Machinery – a HUANENG Company, is a family-owned business through three generations dedicated to packaging machines and packaging automation. The company is currently manufacturer and global supplier of cartoning machine, overwrapping machine and wrap-aound sleever.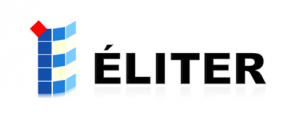 Find more information: https://www.eliter-packaging.com/