Sustainability, the focus of Labelexpo Europe 2023
2023-08-22
The next edition of Labelexpo Europe, which will take place from September 11th to 14th in Brussels, has mainly focused on sustainability and how to help converters and brand owners who are facing increasing legislative pressure to demonstrate the sustainability of the label industry.
Label substrates are evolving rapidly to meet the growing number of legislative and branding mandates for the circular economy of materials. This means diverting packaging from landfill to the clean recovery and separation of materials, which then become raw material for new labels and packaging products.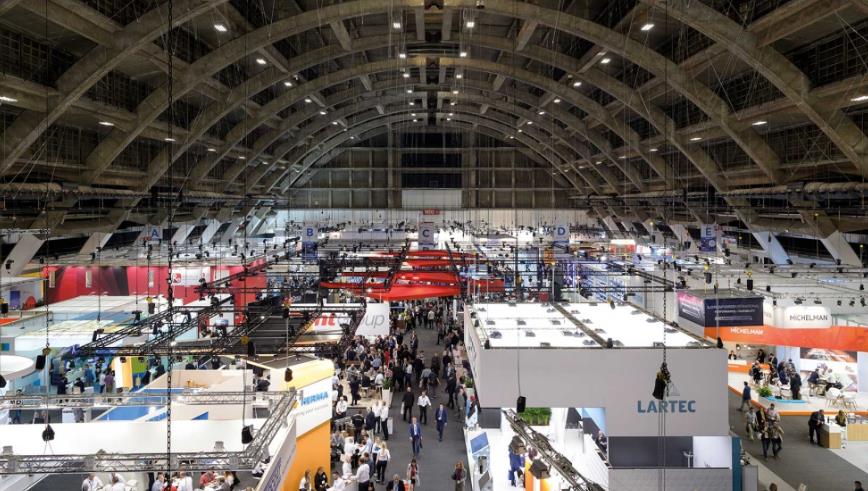 This has led to the increasing incorporation of post-consumer recycled (PCR) material into new label front papers, films and non-stick supports. PCR cannot simply be process scrap, but must be from packaging discarded by consumers, collected, sorted and reprocessed.
The move towards the incorporation of PCR is combined with ongoing research on thinner materials that retain their original performance characteristics. In addition to the savings on raw materials, there are also reductions in transportation costs and fewer roll changes are required at the press for the same roll size.
Suppliers are also turning to more sustainable biomass sources to make papers and films, and these products may also contain PCR. Labels are also helping in the recovery and circular reuse of plastic and glass packaging. The adhesives that are removed from PET packaging in a recycling system mean that there is no contamination of PET flakes from PP labels – both material streams can be separated and recovered.
At the same time, refillable/reusable containers also require permanent labels that will remain with the container throughout its life cycle. The function of these labels is to identify the container, the material from which it is made and how many times it has passed through the recharge/reuse circuit. With the Holy Grail project, we are also seeing labels that allow materials to be identified and separated at sorting stations using custom machine-readable codes.
Another key point of interest is the resurgence of interest in unsupported labels. Linerless is a well-established technology in the industrial and logistics label sectors, but it has yet to have an impact on the primary label market (prime), and this is where a growing research and development effort is focused.
Although we have focused a lot on initiatives in the self-adhesive sector, there are also interesting initiatives to make shrink sleeve labels more sustainable. The key problem so far has been the inability to cleanly separate the material from the PET packaging and the PET shrink sleeves, which means that the inks contaminate the PET recycling stream. A new generation of 'floating' sleeve materials with different molecular weights have been developed to help solve this problem.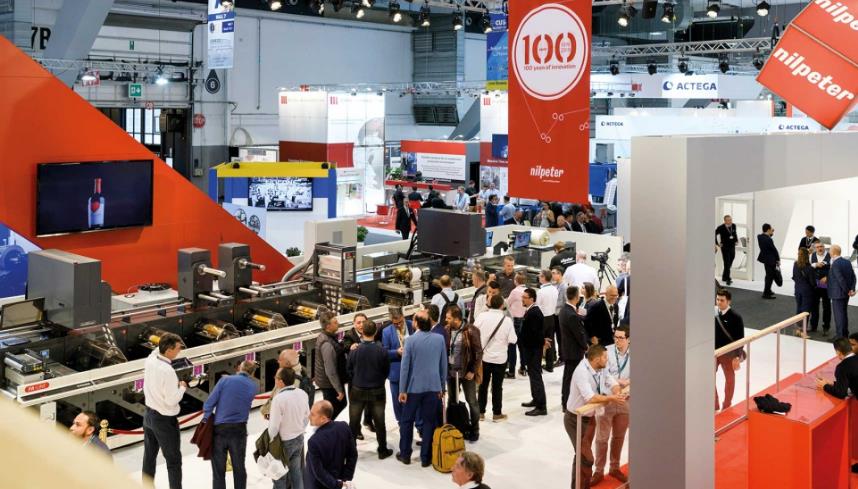 Sustainability now encompasses not only materials, but every part of the label conversion process, from reducing set-up waste to more energy-efficient curing systems, to handling self-adhesive production waste.
And there is a lot of interest to see at Labelexpo Europe 2023 from this sphere of production more amplia.Es that's why Labelexpo Europe 2023 has organized a sustainability Master class on Wednesday, September 13th. Registration is still open online www.labelexpo-europe.com