The TSB-AC-70/175 automatic vacuum heat sealers from Tecnotrip, perfect for pre-cooked
2022-12-29
Tecnotrip has the TSB-AC-70/175 automatic vacuum heat sealers within its product range. Ideal for all types of food products, it is especially practical for pre-cooked products.
The equipment, designed for preformed containers, is suitable for medium and large productions and can operate with the following modalities:
Only sealed
Partial vacuum and sealing
Vacuum + inert gas and sealed
Vacuum and skin effect
Gas and sealing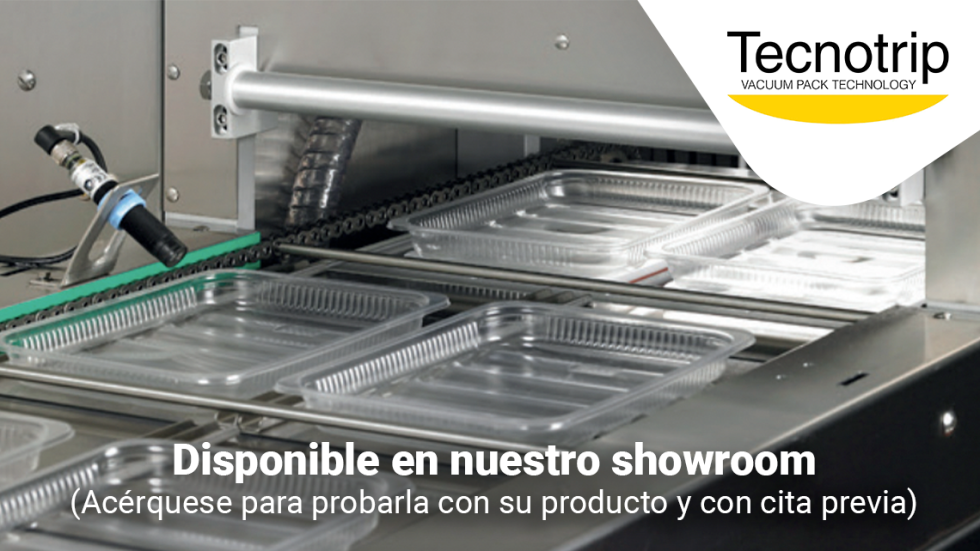 Equipped with a 100 m3/h Bush vacuum pump, it stands out for its easy cleaning and maintenance and for its touch screen, very intuitive and useful. The TSB-AC-70/175 has a digital programmer with 20 programs, 1, 2, 3 and 4 cavity molds and has 2 workstations (TSB-AC-70) or 5 workstations (TSB-AC-175), useful for loading wafers of dimensions not exceeding ½ Gastronorm. Easy and fast format change, the equipment does not need tools.
The standard installation of the machine can be completed with:
Expanded loading area
Automatic tray depilator
Product or liquid dispensers
Photocell for printed film
Hot printer or thermal transferbelt for transport packaged
Packaging weighing and labeling system