What is HFFS?
2023-04-14
HFFS, or Horizontal Form Fill Seal, is a sophisticated form of packaging machinery that enables the packaging of a wide range of products such as snacks, candy, and vegetables. In this article, we will explore what HFFS is, the types of packaging HFFS is used for, how it can facilitate packaging, and the primary manufacturers of HFFS machines around the world.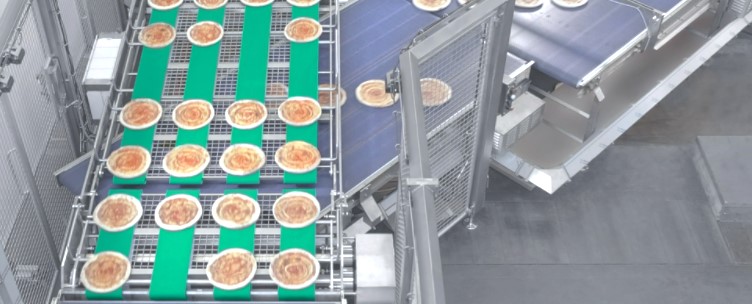 What is HFFS?
HFFS is a type of packaging machinery that forms a flat, flexible film into a pouch or bag, fills it with products, and seals it horizontally. HFFS machines consist of a loading platform, a horizontal sealing unit, and a packaging material roll that passes across the platform. The sealing unit then creates a longitudinal seal, forming a tube through which the product is fed. Next, the HFFS machine fills the tube with the product, and the horizontal sealing unit then seals the other edges of the packaging, forming a pouch or bag.
What is the packaging HFFS used for?
HFFS is widely used for the packaging of various products such as coffee, snacks, candy, frozen food, pet food, and vegetables. The HFFS technique is known for its ability to package products of different shapes and sizes efficiently. HFFS pouches or bags are also durable and can offer superior protection against external factors, such as moisture and ambient air.
How HFFS can facilitate your packaging?
The HFFS technique has several advantages that make it popular in the packaging industry, including;
High-Speed Production: HFFS machines can produce large quantities of packaged products in a short amount of time, leading to increased productivity and profits.

Versatility: HFFS is suitable for packaging different types of products, varied sizes, and shapes, making it a go-to form of packaging for many businesses.

Customization: With HFFS machines, you have the flexibility to customize your packages with unique patterns, colors, and designs.

Reduced Wastage: HFFS helps minimize wastage by using precise measurements when filling pouches or bags with products.
Primary manufacturers of HFFS in the world
There are numerous manufacturers of HFFS machines in the world. Some of the leading companies include;
Bosch Packaging Technology: Bosch Packaging Technology is a global leader in packaging machinery, offering HFFS machines suitable for Sachet packaging and Flat Pouch packaging. The sachet packaging systems can produce up to 1,200 sachets per minute for powdery or liquid products, while the flat pouch systems can accommodate liquid, viscous, and solid products in various sizes and shapes. Bosch's HFFS machines are versatile and customizable, allowing you to have a competitive advantage with your packaged products.

Hassia-Redatron: Hassia-Redatron is a German-based packaging machinery manufacturer that specializes in HFFS machines for smaller products, such as candy and chocolate. Hassia-Redatron's HFFS machines are compact, with high-speed processing and flexible size requirements to accommodate various products. The company's focus is to deliver reliable and efficient machines, and technology that ensures your packaged products have extended shelf life.

Hayssen Flexible Systems: Hayssen Flexible Systems is an American-based company known for producing vertical form fill seal (VFFS) machines, but it also offers a selection of HFFS machines. Hayssen HFFS machines can accommodate various packaging materials such as laminated films, aluminum foil, or paper, and flexible refill systems that reduce downtime and increase productivity. Its HFFS machinery is customizable to fulfill specific requirements, and the company offers preventive maintenance programs and technical support.

IMA Group: IMA Group is an Italian-based company with global operations and offers high-speed packaging lines, including both VFFS and HFFS machines. IMA's HFFS machines can accommodate various pouch and bag packaging styles, and the company offers customized solutions based on your packaging requirements. The company's after-sale service includes installations, training, spare parts support, and remote assistance for faster integration and optimal performance.
In the End
HFFS is an innovative packaging technology that can help streamline your packaging process, enhance your product quality, and improve overall productivity. With a wide range of HFFS machines available and several manufacturers in the market, you can select the machine that suits your business needs and specifications.