Visconti bets on Cama Group packaging solutions
2023-06-30
Madrid. June 21.  Italian machine-build quality and domain expertise, coupled to highly localized installation and support have proven pivotal to the success of a new packaging solution at a leading South American baked goods company.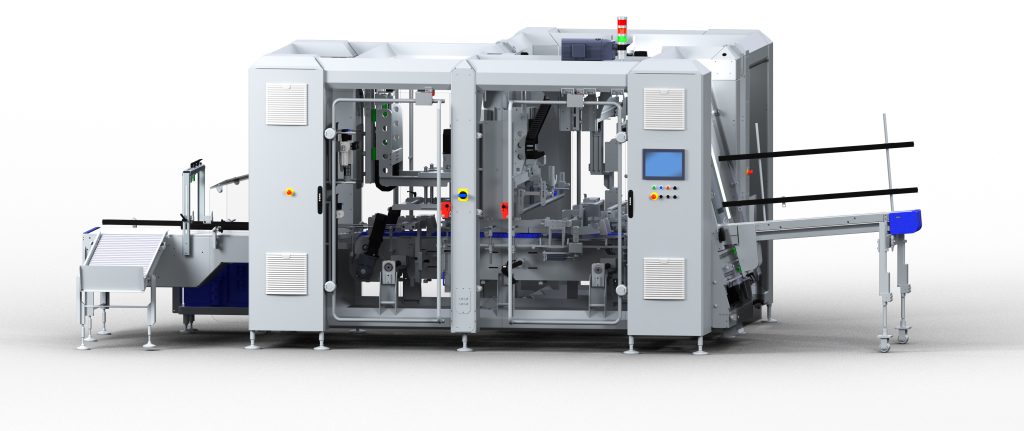 With quality baked in, local support adds the upper crust   
Bread packaging perfection boosted by technology and high-level local support
The new packaging solution for the customer's Visconti brand deploys three of Cama Group's popular FW748 wraparound case packers for packaging bagged sliced bread – in arrays of 8 or ten – into shelf-ready cases, all of which were installed and supported by local packaging machinery specialist Carlos A. Wanderley e Filhos.
Carlos A. Wanderley e Filhos is a specialist in the field of filling, packaging and process machines, representing important international manufacturers with extensive experience across a number of industrial segments. Serving the Brazilian market since 1968, the company has a main focus and responsibility as a representative to add value to its clients' business, seeking to build long-term partnerships while providing reliable, high-quality, high-performance equipment.
This combination of services and capabilities gives customers in the South American region the perfect equation of high quality, industry-proven machinery and technology added to back up from on-the-doorstep local support, which cuts timescales, travel costs and downtime.
In operation the bagged bread is fed into the secondary packaging area on one of the three in-feed conveyors. The products are phased and spaced using accelerating conveyors before being loaded, in pairs, into an intermittently moving vertical racetrack. Once a pre-set count is reached, pushers transfer the grouped products into a pre-erected cases before the case flaps are folded and glued and the completed cases conveyed to the machine's outfeed.
"We've been working with Visconti and its parent company for more than 10 years," explains Oscar Hidalgo Area Manager at Cama Group, "but we never take these kinds of relationships for granted. Every order is treated as if it is their first and we have to really impress them. However, we do have an advantage in that we already have a history, they have seen our equipment running and we have a strong relationship with our local agent."
Machine design and technology play a pivotal role too. The FW Series is part of Cama's Breakthrough Generation (BTG), which offers design and operational features that are setting the standard in secondary packaging. Their modular, scalable and hygienically designed frameworks house contemporary automation solutions – including advanced rotary and linear servo technology – which can be tightly coupled to in-house-developed robotics, to deliver the all-important flexibility and adaptability required by modern packaging operations. The machine range is also based on a digital platform that supports full Industry 4.0 capabilities, including AR, VR and virtual testing, training and operation.
"The machines in this application complement another three that were installed earlier this year," Hidalgo explains, "along with an array of other Cama machines. Operating at a speed of 135 products per minute, they are well within the capabilities of the FW Series. They can, in fact, go a lot faster, but this is what the customer wanted, comfortable in the knowledge that the machines will be able to adapt to any future throughput increases delivered by additional machines or uprated downstream processes.
"Although the cost of labour is highly competitive in the region, many companies are looking to automate end-of-line solutions," Hidalgo elaborates. "The reasoning is simple, they want to use employees in roles that better leverage their skills, while looking for higher levels of repeatability and consistency, something that cannot be guaranteed with a fluctuating labour pool.
"The labour/machinery mix is actually strengthened with our technologies," Hidalgo concludes, "as their full industry 4.0 architecture means that customers can deploy a complete array of AR and VR tools which add significant value and depth to operator interactions, making them faster, more efficient and more accurate."
Although a relatively simple application, which uses medium-speed machines, this deployment is a graphic illustration of the importance of another element of any project – support! Whether local (as in this case) or remote, Cama never sees the invoice as the end of the conversation. Support and advice all the time the machine is running is an essential part of the mix and is one of the reasons why Cama Groups enjoys significant success all around the world.